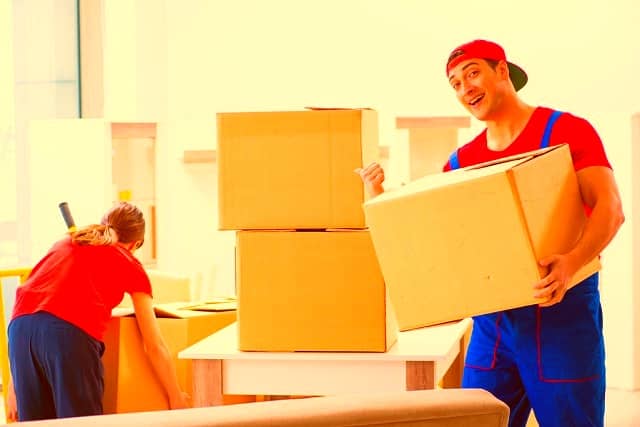 Moving into student accommodation can be a daunting experience. You may have never moved before, and the thought of packing your entire life away can seem overwhelming. That's why it's important to take the time to plan out how you will pack and what items you should bring with you. This guide is designed to help students who are moving into student accommodation in Bolton, but all of these tips can apply no matter where you are moving.
Gather Your Supplies
Before you start packing, make sure that you have all the supplies you need. You'll want to get quality boxes, bubble wrap, tape, markers, and other packing materials. Make sure that your boxes are big enough to fit everything but not so big that they become too heavy once they are filled up. It's also a good idea to label each box with its contents and where it should go in your new student accommodation. This will help make unpacking easier later on.
Organize Your Belongings
Now it's time to start packing! Begin by sorting through all of your belongings and deciding what items you want to take with you and what items should stay behind or be donated/sold/given away. This helps narrow down what needs to be packed and makes it easier when you reach your new home as well. Set aside any items that need special packaging such as fragile items or artwork.
Pack Systematically
Once you have sorted through all of your belongings, begin packing systematically from one room at a time. Start with non-essentials like decorations or books first since those can wait until later if needed while essentials like clothing or linens should be packed last so they are easily accessible once you arrive at your new student house in Bolton. Make sure that fragile items are properly wrapped up in bubble wrap or newspaper before being placed into boxes – this will help ensure their safety during the move process! Additionally, use towels or blankets as cushioning material between boxes filled with breakable items to keep them safe during transport as well.
What You Should Pack
The first step in packing is knowing which items you need to bring with you. The following items should be at the top of your list:
Clothes – Make sure that you pack enough clothes for every season, as well as any accessories or shoes that go with them. Also, make sure that each item of clothing has its own space so that nothing gets lost or wrinkled during transport.
Electronics – Don't forget about any electronics or technology-based items (like laptops and phones) that you will need for university or everyday life. Make sure these items are wrapped properly and packed carefully so they don't get damaged during transport.
Kitchen Items – If your student accommodation has a kitchen, then make sure to bring all the necessary kitchen items like plates, cutlery, cooking equipment, etc. These items can be heavy and bulky so it might be worth hiring professional movers if you need help transporting them safely.
Furniture – If there isn't any furniture provided in your student accommodation then make sure to bring some with you! This could include beds, chairs, desks, etc., depending on what kind of room setup you want when moving in. Again, this might require the services of a removals company if it needs transporting over long distances.
Other Important Items – Lastly don't forget about any other important items like towels and bedding, toiletries, books or textbooks for university work, etc.. All these things should be packed carefully too!
Moving into student accommodation doesn't have to be a stressful process if you plan ahead and know what items you need before packing up your belongings. By following this helpful guide on what to pack when moving into student accommodation in Bolton (or anywhere else!), hopefully now it's one less thing for students to worry about when relocating from home! Good luck with your move!