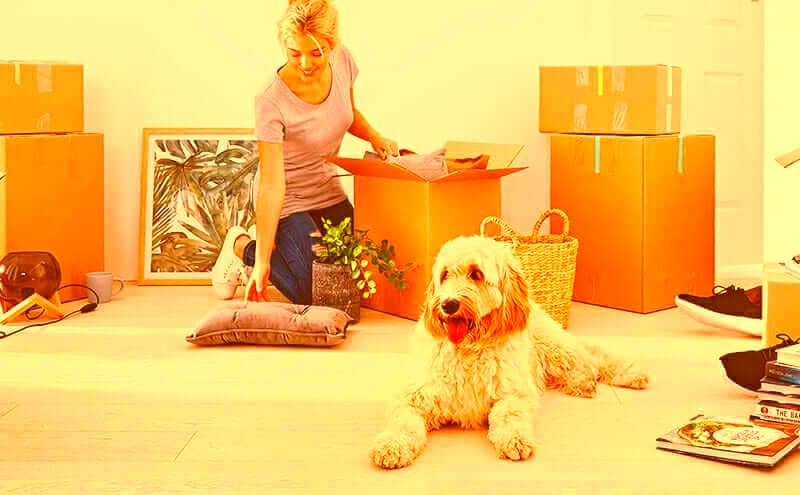 Moving with pets can be a stressful experience for both you and your furry friends. But it doesn't have to be. With the right preparation and planning, you can make sure that the transition is as smooth and enjoyable as possible for everyone involved. Let's take a look at some of the things you should consider when moving with pets.
Plan Ahead
The first step in preparing to move with your pet is to plan ahead. Make sure that you know exactly where they are going to stay while you are packing up your home and unpacking in your new place. If possible, try to find someone who can look after them until the move is complete (or arrange for them to stay at a pet hotel). If this isn't an option, consider hiring a pet sitter or dog walker to come in while you are away. This will help ease their anxiety during the transition period and give them some much needed companionship while you're away.
Make Sure Your Pet Is Healthy
Before your move, make sure that your pet is healthy by taking them for regular checkups and giving them all necessary vaccines. This will ensure that their health won't be affected by the stress of the move or any changes in their environment. It will also help protect other animals from any potential illnesses that may arise from contact with your pet during the move. Additionally, make sure that all of their paperwork is up-to-date, including registration papers, vaccination records, etc., so that there won't be any problems if they need medical attention once you arrive at your new home.
Be Prepared For Any Contingencies
It's always wise to be prepared for any contingencies when moving with pets, such as sudden changes in weather or unexpected delays in travel time due to traffic or other issues. Make sure that you have plenty of food and water on hand just in case anything happens during the journey, and bring along any medications or supplies (like flea collars or tick treatments) that may be necessary during transit. You should also pack a first aid kit just in case something goes wrong – it's always better to be safe than sorry!
Hire Professional Movers
When it comes to moving with pets, many people choose to hire professional movers because they know exactly how delicate items should be handled and transported safely. Professional movers will ensure that all of your items—including those belonging to your pet—are handled safely from start to finish. So whether you need help packing up fragile items like aquariums or transferring large pieces of furniture like beds or kennels (or both!), professional movers are equipped with years of experience that can help make sure everything arrives safely at its destination—your new home!
While moving with pets can seem like a difficult task, it doesn't have to be if you plan ahead and prepare properly. By making sure that they have everything they need before leaving home, keeping up on all of their medical paperwork, and being prepared for any contingencies along the way, you can ensure an enjoyable experience for both yourself and your furry friend(s). Whether you're using professional removals services or doing it yourself, following these tips will help make things go more smoothly so everyone involved can enjoy the process and arrive safely at their destination!